Easy to connect
parking systems
Keaps is an innovative start-up from the Netherlands. For the still traditional parking garage market, Keaps developed a fully automatic parking system that can store more cars in fewer square meters. By using a rotating lift and a comb system, the car is brought from the entrance to a parking space and back again. KEAPS has many advantages over traditional garages.
The motorist no longer has to drive into the parking garage and look for an empty space. This saves time and at the same time ensures less emission of harmful substances. Building a traditional parking garage takes at least six months. A KEAPS garage is ready within two weeks and that can be done even faster. This also makes it possible to use KEAPS mobile for events.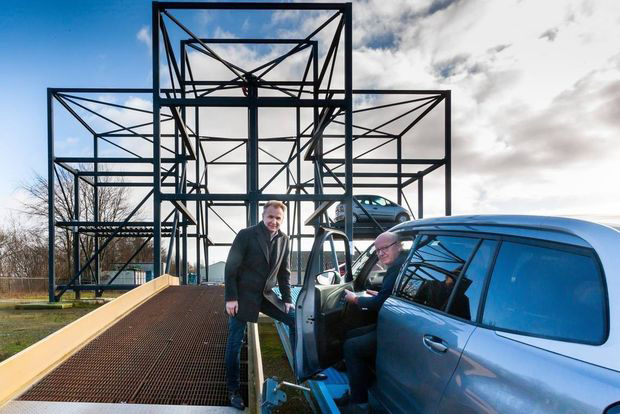 Simply executed
a proven technology
As soon as you give the order to put the car in the parking garage, the doors close and no one can reach it.
This not only serves safety, the cars no longer have to be driven through the parking garage. And that makes the system environmentally friendly.
Other systems consist of a lot of electronics. We do with as little as possible, because it makes it much more reliable. The system is modular and therefore easy to expand.
We make parking safer, easier and smarter for the consumer and service provider. Keaps provides an extra dimension of experience and luxury for the consumer. Our solution makes the environment cleaner, accessible and more livable.
Where you park,
in an x shape.
In order to give people confidence, the parking garages must become safer, simpler, cleaner and smarter.
Curious about the
possibilities?
Have you become enthusiastic about our automatic parking system? Are you looking for more information or possibilities? Please contact us.